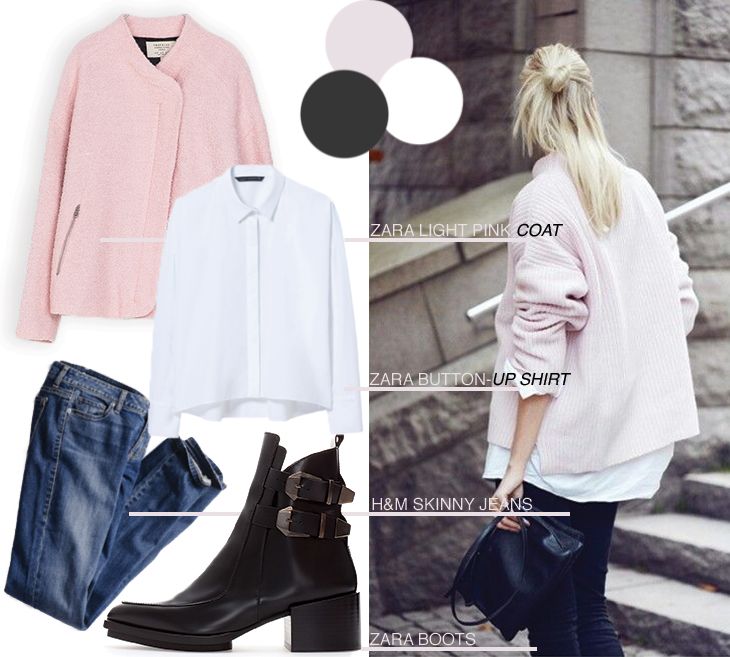 Sorry for the poor quality of this image, for some reason blogger is being a * to me.
I've created a new obsession with pink clothing.. which is slightly odd for me as I never liked the color pink, not when I was younger and not now I'm older. For some strange reason I have been really liking this light, dusty pink. To avoid the too girly vibe of this outfit I mixed it with a bit more tough and boyfriend-ish items, like a pair of oldskool jeans and a white button-up shirt. You know I love my mixed and contrasting outfits!
What are your thoughts on this whole light pink trend?
love,
Lara